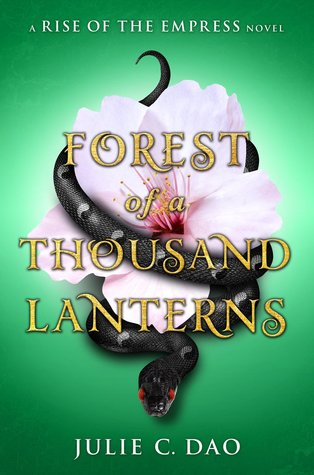 Forest Of A Thousand Lanterns

by Julie C. Dao
Published by Philomel Books on October 10th 2017
Genres: Fantasy, YA
Format: ARC
Buy on Amazon-Buy on Barnes & Nobles-Buy on Book Depository
Goodreads

An East Asian fantasy reimagining of The Evil Queen legend about one peasant girl's quest to become Empress--and the darkness she must unleash to achieve her destiny.

Eighteen-year-old Xifeng is beautiful. The stars say she is destined for greatness, that she is meant to be Empress of Feng Lu. But only if she embraces the darkness within her. Growing up as a peasant in a forgotten village on the edge of the map, Xifeng longs to fulfill the destiny promised to her by her cruel aunt, the witch Guma, who has read the cards and seen glimmers of Xifeng's majestic future. But is the price of the throne too high?

Because in order to achieve greatness, she must spurn the young man who loves her and exploit the callous magic that runs through her veins--sorcery fueled by eating the hearts of the recently killed. For the god who has sent her on this journey will not be satisfied until his power is absolute.
This is certainly one of the best books I have ever read!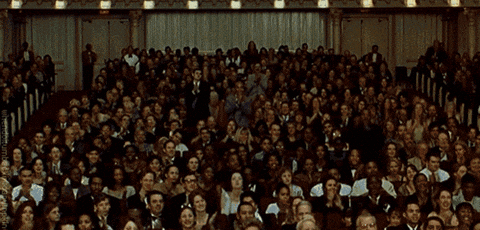 When I first heard about Forest of a Thousand Lanterns I immediately added it to my TBR.
It definitely sounded like something I would enjoy and to be honest, once I knew about this book, I couldn´t stop thinking about it. And to my surprise I was able to get an ARC of FOATL!!!! I couldn´t believe it, I fangirled a lot and almost cried! This book is special for me  because of three things: I got it on my first trip to New York, I met one of my closest and amazing friends from Twitter, Brittany❤️ and I met Julie as well! It was an emotional day ❤️😭
When I finished reading the first chapter of FOATL I thought: OMG and then I kept reading and then I couldn´t stop reading because things were happening and I needed to know why they happened and what was going to happen next.
It was a rollercoaster of feels🙌🙌🙌
I wasn´t able to put the book down, I just new I had to read more and then when I was close to the ending I didn´t want to finish it because IT WAS SOO GOOD but of course, I needed to know how this beautiful and amazing story was going to end.
To say that this book was amazing isn´t enough. IT WAS PERFECT AND OUT OF THIS WORLD AMAZING.
It is the first villain story I have read and loved.
Julie´s writing style was so perfect and on point that made this story very realistic. Xifeng is definitely my new favorite villain character. She was strong, powerful but at the same time vulnerable. While reading the story I could realized how she struggled with the darkness that was taking over her. She is a character that will fight for what she wants and to be where she knows she deserves to be, as the new Empress of Feng Lu.
The characters of this book were amazing and I really liked their personality. Some of my favorite characters were Shiro and Hideki, they were brave and funny ❤️❤️❤️
This book surprised me when I least expected. There were some twists that I didn´t see coming, I was shocked and WOW just WOW. This story was full of darkness, light and hope and after reading it  I can say that FOATL is definitely worth the wait. It is one of the best books I have ever read in a while and I´m seriously considering to read it again as soon as I can❤️
I can´t wait to read the next book, after reading that last page… well…. IT´S GOING TO BE AMAZING,
What do you guys think? Are you planning to read this book? Let me know in the comments below, i would love to hear your thoughts,
Rebeca xo
Related Posts