I received this book for free from a in exchange for an honest review. This does not affect my opinion of the book or the content of my review.
Iron Cast

by Destiny Soria
on October 11th 2016
Genres: Fantasy, Historical Fiction, Young Adult Fiction
Pages: 384
Format: ARC
Buy on Amazon
Goodreads

In 1919, Ada Navarra—the intrepid daughter of immigrants—and Corinne Wells—a spunky, devil-may-care heiress—make an unlikely pair. But at the Cast Iron nightclub in Boston, anything and everything is possible. At night, on stage together, the two best friends, whose "afflicted" blood gives them the ability to create illusions through art, weave magic under the employ of Johnny Dervish, the club's owner and a notorious gangster. By day, Ada and Corinne use these same skills to con the city's elite in an attempt to keep the club afloat.
When a "job" goes awry and Ada is imprisoned, she realizes they're on the precipice of danger. Only Corinne—her partner in crime—can break her out of Haversham Asylum. But once Ada is out, they face betrayal at every turn.
Hello guys, how have you been? Today I´ll be sharing my thoughts about Iron Cast!!!!!
Before I read the book I heard so many AMAZING THINGS about it and I was intrigued, I immediately added it to my TBR and after finishing the book, this thought came to my mind:
"Why didn´t I read this book sooner?"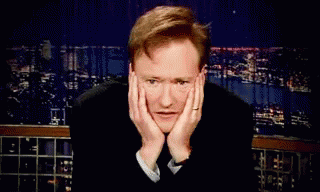 This book was F A N T A S T I C.
The story takes place in Boston.
Corinne and Ada, the MC´s of the story, work at the Cast Iron, a club. What do they do? They have this amazing ability to make people feel whatever they want them to feel, and while it´s prohibited by law, some people actually go to the club for that.
Ada is a songsmith, she can make people feel any emotion she wants with her violin and her voice and Corinne is a wordsmith, and with some poems she can make people see illusions.
There are more people like them of course, but some have different abilities, which are super cool, and they are called Hemopaths.
The story started in a way that made me feel curious for the rest of the story; it started with a twist can you believe it?! I kept reading after that!!!
This book is about Corinne and Ada´s friendship.
They always risked their lives for each other, they were always there in case the other needed help, and when their lives were at risk and they couldn´t trust anyone, they knew they could always count with each other.
The only person they trusted was Johny Dervish, after all he saved their lives and he gave them a chance for a new beginning when they thought everything was lost; But things changed. After he was gone, Ada and Corinne felt helpless and they did everything in their power to know the truth about what happened.
Only to find that, sometimes the truth can be unbearable.
This story was full of illusions, melodies, danger, gangsters, betrayal, love and friendship. I really loved this book and I really can´t wait to read it again, it was just THAT GOOD and something completely out of this world.
Have you guys read this book? If so let me know in the comments below!!!
Becky <3
Related Posts