You Don´t Know My Name

by Kristen Orlando
Published by Swoon Reads on January 10th 2017
Genres: contemporary, Romance, YA
Format: ARC
Buy on Amazon-Buy on Barnes & Nobles
Goodreads

Fighter, Faker, Student, Spy.

Seventeen-year-old Reagan Elizabeth Hillis is used to changing identities overnight, lying to every friend she's ever had, and pushing away anyone who gets too close. Trained in mortal combat and weaponry her entire life, Reagan is expected to follow in her parents' footsteps and join the ranks of the most powerful top-secret agency in the world, the Black Angels. Falling in love with the boy next door was never part of the plan.

Now Reagan has to decide: Will she use her incredible talents and lead the dangerous life she was born into, or throw it all away to follow her heart and embrace the normal life she's always wanted? And does she even have a choice at all?

Find out if you are ready to join the Black Angels in the captivating and emotional page-turner, You Don't Know My Name, from debut novelist Kristen Orlando!
Guys I started to read You Don´t know My Name and it was A M A Z I N G, I finished reading it in a day it was just…
Before I start to fangirl, let me tell you a little about the story =D
The MC Reagan has been trained by her parents since she was ten years old to be part of the Black Angels, which is this amazing secret organization that it´s like the CIA. In the story Reagan explain us how they basically do all the things other organizations can´t or doesn´t want to deal with, and all the agents risk their lives in order to protect the others.
That´s what Reagan wanted in the beginning, to be a Black Angel just like her parents and save people, but then things started to change.
As time passes by, Reagan starts to get tired about lying.
She lies about her name, about her parents jobs and worst of all, she keeps moving from place to place.
But then she meets Harper, Malika and Luke, her best friends.
They are funny and loyal. She finally feels like she belongs, but she feels horrible when she lies to them and Luke?…  Luke makes her feel different, like she can be herself and she can forget about her secret life when she´s with him, but when everything started to feel normal, things got complicated and OMG guys, the things that happened….
Now I´m going to fangirl…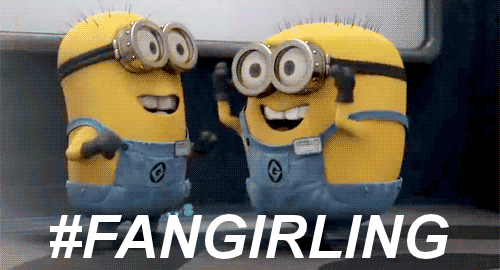 Before I started to read this book, I thought it was going to be amazing, the synopsis sounded awesome and I was completely intrigued and after reading this book I´m glad I like it <3
IT WAS PERFECT AND AMAZING JUST LIKE A MOVIE!!!!!!
I really enjoyed the beginning. It started with an amazing Prologue that will make you want to keep reading the rest of the book, seriously, that´s what happened to me. I haven´t read a book like this one before;
I loved the secret identities, the action, the suspense and the romance,
IT WAS SOO GOOD!!!
I couldn´t put the book down, I just wanted to know what happened next. I like how Reagan started to figure out what she really wanted to do with her life and how brave she was; but there were other times in which my heart broke because it felt like her parents didn´t know her at all, and then THAT thing happened and OMG I wanted to cry (I almost did) after reading the end….
All I´m going to say is that I´m glad that there will be a second book…
Becky <3
Related Posts