We Are Still Tornadoes

on November 1st 2016
Buy on Amazon
Goodreads

Growing up across the street from each other, Scott and Cath have been best friends their entire lives. Cath would help Scott with his English homework, he would make her mix tapes (it's the 80's after all), and any fight they had would be forgotten over TV and cookies. But now they've graduated high school and Cath is off to college while Scott is at home pursuing his musical dreams.

During their first year apart, Scott and Cath's letters help them understand heartache, annoying roommates, family drama and the pressure to figure out what to do with the rest of their lives. And through it all, they realize that the only person they want to turn to is each other. But does that mean they should be more than friends? The only thing that's clear is that change is an inescapable part of growing up. And the friends who help us navigate it share an unshakable bond.

This funny yet deeply moving book--set to an awesome 80's soundtrack--captures all the beautiful confusion and emotional intensity we find on the verge of adulthood...and first love.
WE ARE STILL TORNADOES.
First of all I would really like to thank St. Martin's Press for letting BooKNerdAddict be part of this blog tour. It really means a lot, specially since this story was so perfect and unique. I really can´t wait to share my thoughts with everyone.
NOW LET THE FANGIRLING BEGIN!
GUYS
THIS BOOK WAS ABSOLUTELY
A-M-A-Z-I-N-G!!!!!!!!
First, can we talk about THE COVER?! It´s amazing right? I couldn´t stop staring at it for a while, but then I realized that I actually had to start reading the book so.. 😉
Everything about this book was perfect.
First of all, the story is told in letters! which are written between Scott and Cath, which I think was pretty cool because it made me feel part of the story and most importantly you get glimpses at their lives.
SCOTT AND CATH ARE AMAZING!
They have been best friends since forever, but since Cath had to move out for college and Scott stayed behind… well they didn´t let that ruin their friendship!! They responded each other´s letters every single day. And they told each other everything, EEEVVRRYYTTHIIINNNGG, and it was both awesome and fun.
It´s impossible not to laugh out loud with this book. I laughed so many, MANY times.
They are super hilarious.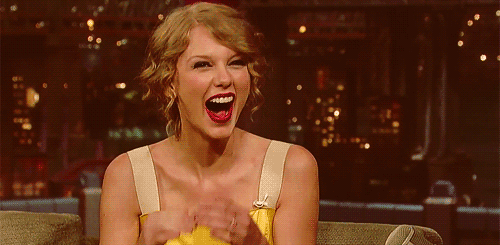 You will smile from the very first page, I can guarantee you that 😀
AND THE MUSIC!
I really, REALLY want to listen to Scott´s band, I consider myself a fan now, for sure!
"Why would you consider your self a fan Becky?" Well, because Scott sent the lyrics of the songs to Cath! And my favorite song would be "UM" for sure <3<3<3
And the end? I was speechless when I read the last letter, I was like:
Me: WHAT?!?!
Me: AWW! But seriously, WHAT?!?!
&
Me: *cries* I need one more letter *cries again*
Basically Scott and Cath are perfect, you can see how their relationship develops with every letter, they complemented each other, I adored their personality and I really wish I could write them a letter.
 I´m pleased to tell you that this was a beautiful well written story that captures the essence of friendship and love.
It will definitely have a special place in my heart.
AND GUESS WHAT?!?!
You can read an excerpt here.
-Becky
Related Posts