Burn for Me (Hidden Legacy, #1)

by Ilona Andrews
Published by Avon on October 28th 2014
Genres: Adult, Urban Fantasy
Pages: 382
Goodreads

#1 New York Times bestselling author Ilona Andrews launches a brand new Hidden Legacy series, in which one woman must place her trust in a seductive, dangerous man who sets off an even more dangerous desire…
Nevada Baylor is faced with the most challenging case of her detective career—a suicide mission to bring in a suspect in a volatile case. Nevada isn't sure she has the chops. Her quarry is a Prime, the highest rank of magic user, who can set anyone and anything on fire.
Then she's kidnapped by Connor "Mad" Rogan—a darkly tempting billionaire with equally devastating powers. Torn between wanting to run or surrender to their overwhelming attraction, Nevada must join forces with Rogan to stay alive.
Rogan's after the same target, so he needs Nevada. But she's getting under his skin, making him care about someone other than himself for a change. And, as Rogan has learned, love can be as perilous as death, especially in the magic world.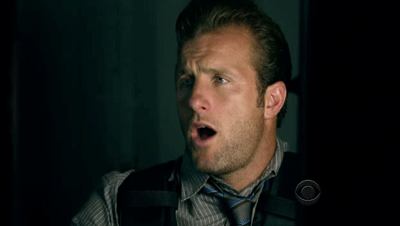 OMG! Why did I wait so FREAKING LONG to read this book? I'm freaking speechless. I have been so busy with YA that I haven't looked at the Urban fantasy genre in such a long time, that I have forgotten about certain books. Yea, I know! I can't even believe it myself. But the good news is that it refresh my memory and now, all I want to do is read them all lol.
This may be a good or a bad thing lol.
Anyway, guys!!!
If you like adult Urban fantasy, GET THIS!!! I loved it so damn much. Burn for me is about a PI woman, Nevada Baylor and the powerful, impossible, incredibly hot, Mad Rogan (swoon)
This story is full of kickass magic, a story based on the modern world with regular people and people that can invoke magic. Burn for Me has an unimaginable plot, with a sub-plot of romance with an incredible world build. I promise this book was OUT of this world. The foundation to this whole story was freaking excellent. I embraced everything about it. The mystery, the plot twists, along with the genuine interest in all the characters and their stories.
Burn for Me, will no doubt keep you hooked at every page and every discovery. I assure you that this book will be spectacular. Give it a try.
Related Posts