How To Keep Rolling After a Fall

on August 2nd 2016

After a cyber bullying incident turns her life upside down, a handsome wheelchair rugby player shows a former mean girl that everyone deserves a second chance.

The party was at her house. The photos were posted to her Facebook account. That's all the evidence anyone needed to condemn Nikki Baylor for a cyberbullying incident that humiliated a classmate and nearly resulted in the girl's suicide. Now Nikki's been expelled from her old school, her friends have abandoned her, and even her own parents can't look her in the eye. With her plans for the future all but destroyed, Nikki resigns herself to being the girl everyone hates - almost as much as she hates herself. But then Nikki meets Pax, a spirited wheelchair rugby player who knows what it's like when one mistake completely shatters your life. Refusing to judge her because of her past, he shows her that everyone deserves a second chance... and everyone deserves to be loved.
I really don´t know what to say… This happens every time after reading a good book, but ok LET´S DO THIS!!!!.
When Karole announced the name of her new book I was SO excited!!! I loved the name, the cover (which after finishing the book I know where it takes place, and believe when I say this, IT´S SO ROMANTIC) and of course the synopsis; I authomatically added it to my TBR, because as some of you already know, I really, really, REALLY like love stories, and I´m super happy to tell you guys that I really loved this one;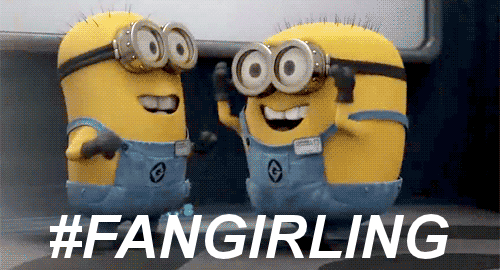 It was so good that I read it in a day! Can you believe it?!?! It was just THAT GOOD, and I really have to thank NG for that <3<3<3<3
OK but "¿How was the story Becky?!?!?! Tell us already!!!" and I absolutely will.
It was A W E S O M E, A M A Z I N G and totally P E R F E C T! *sighs *
One of the many things that I particulary enjoyed, was that the book started with a "WOW" kind of scene, the one that makes you keep reading to know what happens next, and I think that was perfect; I aways like books that start that way.
Nicole, the MC of this story, was broken after a certain situation.
Her life changed and the people she thought that would always be there by her side weren´t there… even her family, which broke my heart, because Nicole always felt bad about it, and she thought that no one would ever see her like the way she was before… it was just realistic.
BUT then we have PAX!! *swoons * *inserts heart eye emoji * <3 and suddenly she starts to feel whole again, like she can be someone again; Of course there were some ups and downs, but those were the ones that made this story perfect.
The relationship between her and her dad broke my heart;
They used to be so close, but after what happened, he would barely aknowledge her, same happens with her mother, but Pax makes them realice how kind and talented Nicole is, and everything starts to change little by little.
This story is about how a mistake can define your life, but it also tells you how even after a big fall, someone can start over again, specially with the ones we love the most.
I highly recommend you guys this book, I think you will enjoy it, and please if you read it let me know, so we can fangirl!!!
Related Posts