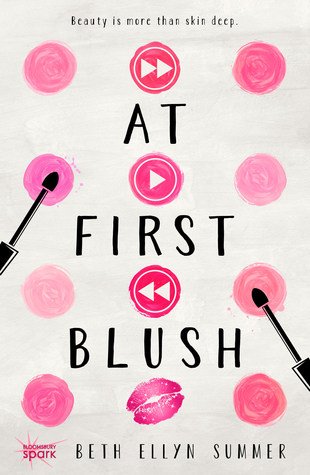 At First Blush

by Beth Ellyn
Published by Bloomsbury Spark on April 4th 2017
Genres: contemporary, Romance, YA
Buy on Amazon-Buy on Barnes & Nobles
Goodreads

Who would have thought that a teenager could have a successful career creating makeup tutorial videos on YouTube? For Lacey Robbins, this dream has been her reality. An up-and-coming YouTuber, she has thousands of fans and can't wait for the day when her subscriber count reaches the one million mark. And when she is offered a high school internship at On Trend Magazine, she figures that this could be the make it or break it moment.

But sometimes your dream job isn't all that it seems. Her editor is only interested in promoting junk products, and her boss in the Hair and Makeup department introduces her to the larger world of makeup artistry, making her wonder if making tutorials online is all she is meant to do. To top it all off, when the magazine's feature subject , musician Tyler Lance, turns his broodingly handsome smile her way, falling for him could mean losing her fans, forcing her to make a decision: her YouTube life or her real life?

Fans of Zoella's GIRL ONLINE will fall right into the world of this YA DEVIL WEARS PRADA and stay hooked from the first blush to the last glossy kiss.
Hello lovely people!☀️
I hope you are all having an amazing and wonderful day today 😊💖❤️
Today I´m going to share my thoughts about At First Blush by Beth Ellyn Summer!
Now here´s a mini synopsis with emojis because…well I LOVE EMOJIS and I think these are perfect for the book *inserts all the hearts*
💄 💋💅 🤳 👩‍💻 💁💑 🎤 🎧 🎼 🎸❤️💕 💞 💓 💗 💖 💘 💝
At First Blush is a book you won´t want to miss.
I am a huge fan of Contemporary love stories and if you are too, you should definitely add this book to your TBR. It was cute, swoony, funny &  PERFECT❤️💖
This story is about Lacey Robbins and how her life changes when she has this internship opportunity to work at the On Trend Magazine. Lacey makes Make Up tutorial videos and is a very VERY popular YouTuber, her fans love her and she likes to interact with them.
While working at the On Trend Magazine, she and other talented people, start to work on this feature about one of the most popular artists of the moment, Tyler Lance❤️
They make this Q&A videos with him & go to important events, and when Lacey put her Q&A video with Tyler on the internet everyone could see the chemistry between these two characters.
I am so glad I finally read this book!
At First Blush is definitely one of my favorite Contemporary books that I read in 2017.
It was super funny, swoony & flirty! I definitely can´t wait to read more stories by this author in the future🙌🙌 I read it in a day! It was a very quick read for me, and the writing style of the author was amazing, I couldn´t put the book down, I needed to know what was going to happen next!

One of the many things I liked about this book was how the characters were doing the things they love the most even when things sometimes got complicated. Lacey and Tyler´s relationship was perfect and I really looked forward to read more about their adventures together! I also liked how it was kind of like, a slow burn romance, I really liked how they slowly fall in love with each other <3
Both are very popular and their fans were very interested in their relationship, there were some ups and downs but I really liked how everything worked out at the end. Tyler´s feelings for Lacey were very clear and I just swooned a lot while reading this story!
I also learned things about make up so there´s that too😉
Overall this was a cute, swoony and fluffy Contemporary story that is about following your dreams, doing what you love without worrying what other people may think and falling in love <3 Please believe me when I say you won't want to miss this book, if you are looking for your next Contemporary read you should definitely consider this one ❤️❤️❤️❤️❤️❤️❤️❤️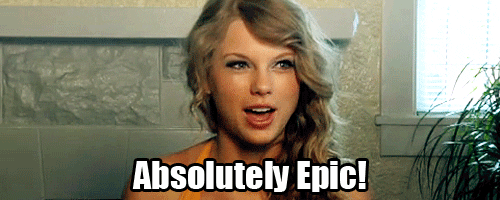 What do you guys things? Have you read this book? Are you planning to read it?! Please let me know in the comments below! I would love to hear *read* your thoughts!
Rebeca xo
Related Posts