By Your Side

by Kasie West
Published by HarperCollins on January 1st 1970
Genres: Young Adult Fiction, Social Themes, Romance, General, Friendship
Goodreads

In this irresistible story, Kasie West explores the timeless question of what to do when you fall for the person you least expect. Witty and romantic, this paperback original from a fan favorite is perfect for fans of Stephanie Perkins and Morgan Matson.
When Autumn Collins finds herself accidentally locked in the library for an entire weekend, she doesn't think things could get any worse. But that's before she realizes that Dax Miller is locked in with her. Autumn doesn't know much about Dax except that he's trouble. Between the rumors about the fight he was in (and that brief stint in juvie that followed it) and his reputation as a loner, he's not exactly the ideal person to be stuck with. Still, she just keeps reminding herself that it is only a matter of time before Jeff, her almost-boyfriend, realizes he left her in the library and comes to rescue her.
Only he doesn't come. No one does.
Instead it becomes clear that Autumn is going to have to spend the next couple of days living off vending-machine food and making conversation with a boy who clearly wants nothing to do with her. Except there is more to Dax than meets the eye. As he and Autumn first grudgingly, and then not so grudgingly, open up to each other, Autumn is struck by their surprising connection. But can their feelings for each other survive once the weekend is over and Autumn's old life, and old love interest, threaten to pull her from Dax's side?
My first Kasie West book and it was Unputdownable and marvelous!!!
I have to say, I have seen this author's name everywhere. I've seen a lot of admiration and praise for her books. But I've never had the chance to read any of them until now. My experience with this book was super fast and adorable. I was immediately engaged to By Your Side.
This book was just so delightful and charming. It was the perfect start to Kasie West journey for me.  I mean, I couldn't have picked a better book. A girl and boy trapped in a library!!! Come on!!! Can you image being locked in a Library?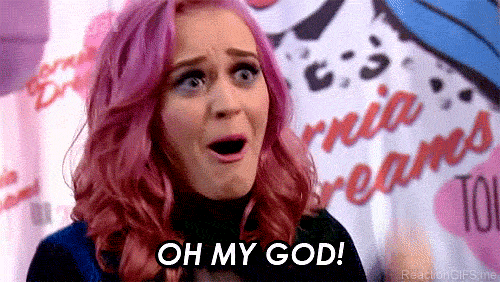 Everyone that I know, that is, of course, a lovely book nerd. Was freaking out about this book for the plot along. This plot is just like the dream of having Belle's enormous library.  I couldn't pass up that opportunity and I'm glad I didn't. It was a very appealing plot with an interesting storyline. I'm super ecstatic it was my first book by Kasie West.  By Your Side didn't at any moment feel weary or dull.  It was the perfect swoon-worthy book.
Ms. Kasie West did a phenomenal job. Granted this was my first book from her. However, it certainly will not be my last. Because By Your Side has definitely inspired me to read all other books. The whole book from begin to the ending was satisfying and I can not see her other books be any different.
Every review that I have read is nothing but absolute adoration. Here are a few of my favorite reviews that I think you should definitely take a look at. Grace from"Rebel Mommy Book Blog". She's someone I look to for book recommendations and her review for By Your Side is just excellent and to the point. If quotes are more your thing then you MUST check out  Swoon Thursday a feature  Alyssa from "The Eater of Books" participates in. I'm sure you'll want to read this book once you read her swoony pick 😉
Related Posts