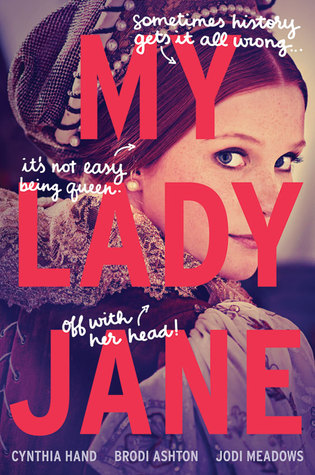 My Lady Jane

by Brodi Ashton, Cynthia Hand, Jodi Meadows
Published by HarperTeen on June 7th 2016
Genres: Fantasy, Historical Fiction, Romance, YA
Format: Hardcover
Buy on Amazon-Buy on Barnes & Nobles
Goodreads

The comical, fantastical, romantical, (not) entirely true story of Lady Jane Grey. In My Lady Jane, coauthors Cynthia Hand, Brodi Ashton, and Jodi Meadows have created a one-of-a-kind fantasy in the tradition of The Princess Bride, featuring a reluctant king, an even more reluctant queen, a noble steed, and only a passing resemblance to actual history—because sometimes history needs a little help.

At sixteen, Lady Jane Grey is about to be married off to a stranger and caught up in a conspiracy to rob her cousin, King Edward, of his throne. But those trifling problems aren't for Jane to worry about. Jane is about to become the Queen of England.
GUYS I JUST READ THE MOST BEAUTIFUL BOOK EVER!!!!!
I really, really, REALLY don´t know why I didn't read this book sooner, but I´m so happy that I finally read it, because My Lady Jane was one of my favorite books from 2016.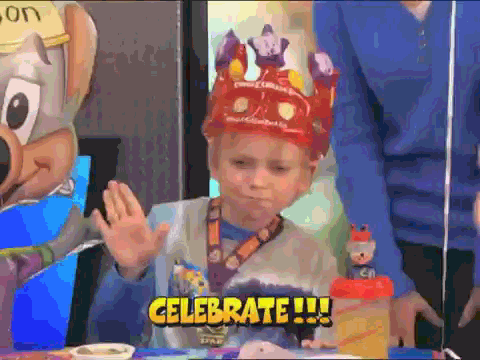 Before I start to fangirl about the book, can we please take a moment to appreciate the design of the book?! It´s absolutely beautiful and purple…
PURPLE GUYS!!! My favorite color in case you didn´t now ;D Plus it has deckled edges which makes the book look kind of vintage and magical *swoons*
What else can I say? I loved the book even before I started to read it and I loved it even more after I finished reading it <3
I found the story super interesting from the very beginning, it was magical and completely out of this world, I have never read a book like this one beforehand I really can´t wait to re-read it as soon as I can <3
I really couldn´t stop reading the book, I couldn´t put it down, it was FANTASTICAL and SWOONY, like a FAIRYTALE!
I really didn't want to finish it, but then at the same time I couldn´t stop reading because I really REALLY wanted to know what would happen to my favorite characters: Edward, Jane and Gifford *swoons*
The book was AMAZING, FUNNY, LOVELY and MAGICAL.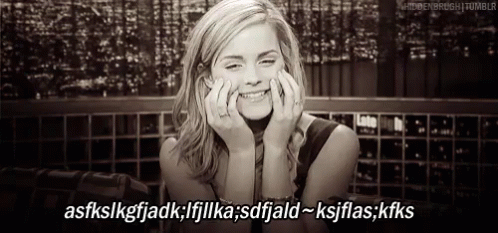 The story was perfection in other words, if you haven´t read it…
You won't be disappointed, I promise, it´s absolutely beautiful and it has the right amount of treason, friendship, ,magic and LOVE.
This is a book you won't want to miss,
Becky<3
Related Posts