I received this book for free from a in exchange for an honest review. This does not affect my opinion of the book or the content of my review.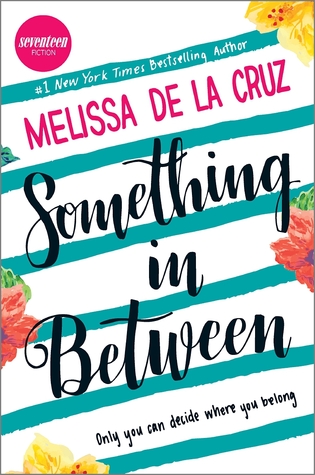 Something in Between

Published by Harlequin Teen on October 4th 2016
Pages: 384
Goodreads

It feels like there's no ground beneath me, like everything I've ever done has been a lie. Like I'm breaking apart, shattering. Who am I? Where do I belong?
Jasmine de los Santos has always done what's expected of her. Pretty and popular, she's studied hard, made her Filipino immigrant parents proud and is ready to reap the rewards in the form of a full college scholarship.
And then everything shatters. A national scholar award invitation compels her parents to reveal the truth: their visas expired years ago. Her entire family is illegal. That means no scholarships, maybe no college at all and the very real threat of deportation.
For the first time, Jasmine rebels, trying all those teen things she never had time for in the past. Even as she's trying to make sense of her new world, it's turned upside down by Royce Blakely, the charming son of a high-ranking congressman. Jasmine no longer has any idea where—or if—she fits into the American Dream. All she knows is that she's not giving up. Because when the rules you lived by no longer apply, the only thing to do is make up your own.

Three reasons why I picked up Something in Between by Melissa De La Cruz. One, it's about a important topic of illegal immigration. Second, it's about a family and culture of the Philippines. Which is a topic that is very close to my heart as I am married to a wonderful man who is filipino. But 3rd, probably the most important to me is about, interracial-romance.
This was a cute and interesting story. It had lot of information. There aren't many books, that talk about the 3 points that I mentioned. I did see a lot of resemblances of the culture. Which I enjoyed very much. I live it every day, as I'm in embedded in the Philippine roots with my Husband and mother in-law. They make sure that I know about everything be it cooking, history or just stories from their old home. My family, are very proud of their heritage, which makes me love it even more.
Something in Between, is a great look into how minority livesin the US. I feel that not many people explore this topic. Which I think is pretty interesting, since half the country is surrounded by immigrants. No? I would definitely like to read more about this related topic.
Jasmine's ambition and determination is something to learn from. I believe that many people will learn from her struggles. I loved how she was passionate for her country, Which I also feel that many take it for granted. Because US is all they know and don't see how fortunate they really are.
I enjoy Something in Between by Melissa De La Cruz. It was a quick great summer read. If you're into YA Contemporary romance, diversity, family and friendship. I believe this is a great read. In which you will enjoy and learn something new from.
Related Posts