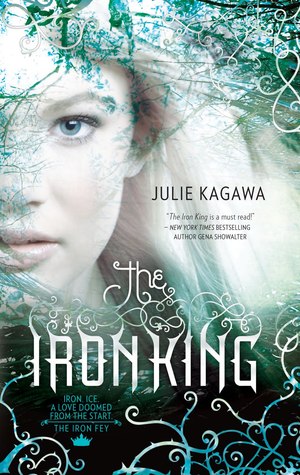 The Iron King

on February 1st 2010
Buy on Amazon
Goodreads

Meghan Chase has a secret destiny; one she could never have imagined.

Something has always felt slightly off in Meghan's life, ever since her father disappeared before her eyes when she was six. She has never quite fit in at school or at home.

When a dark stranger begins watching her from afar, and her prankster best friend becomes strangely protective of her, Meghan senses that everything she's known is about to change.

But she could never have guessed the truth - that she is the daughter of a mythical faery king and is a pawn in a deadly war. Now Meghan will learn just how far she'll go to save someone she cares about, to stop a mysterious evil, no faery creature dare face; and to find love with a young prince who might rather see her dead than let her touch his icy heart.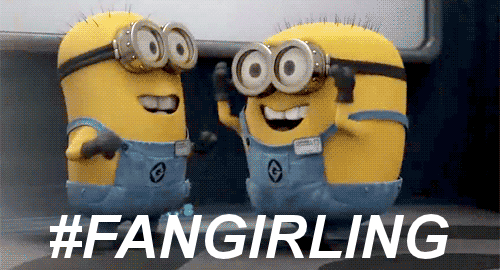 GUYS!!!! GUESS WHAT?!?! I finally read The Iron King !!!!!!!!
I´m super happy that I finally read it. This book was a gift from my amazing friend and co-blogger Stacie <3 *Thank you Stacie*
One of the things that I really loved when I read this book was that I read with two amazing friends: @MeliRobles & @Lucygirl5x , it was an amazing experience.
SO LET´S START!
Before I read this book, I heard that it was amazing, so of course I added it to my TBR, but once I read the synopsis?
"A dark stranger,  a secret destiny"  I was like "I NEED TO READ THIS BOOK NOW" and I loved it and I´m happy to say, that this book is worth your time.
The book is divided in three parts; to be honest I really loved the beginning (1st Part)
You get a glimpse at the life of the MC, in this case Meghan Chase, which I liked because you can feel more connected with the story. But there was a part that actually bored me, until of course, the dark stranger appears and weird and fantastical things start to happen.
The second and third parts of the book were A M A Z I N G.
"For real Becky?" YES! I´m talking about traveling to a magical world with Faery Courts and having encounters with some unpleasant creatures, but don´t worry, some of them are actually good and friendly ;D
I could´t put the book down, I finished it in two days because I wanted to take my time, this only happens when I read a good book so ;D
I recommend you guys this book, you won´t be disappointed, plus THE END!!!!! All I´m going to say, is that I´m glad that the other books are out.
-Becky <3
Related Posts