I received this book for free from a in exchange for an honest review. This does not affect my opinion of the book or the content of my review.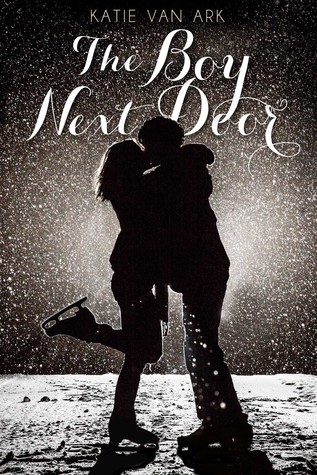 The Boy Next Door

Published by Swoon Reads on January 6th 2015
Pages: 347
Goodreads

Maddy Spier has been in love with the boy next door forever. As his figure skating partner she spends time in his arms every day. But she's also seen his arms around other girls—lots of other girls.
Gabe can't imagine skating with anyone but Maddy, and together they have a real chance at winning some serious gold medals. So, he's determined to keep thinking of her like a sister. After all, he's never had a romantic relationship that lasted for more than two weeks.
But when their coach assigns a new romantic skating program, everything changes. Will this be the big break that Maddy's been hoping for or the big breakup that Gabe has always feared?
I was super excited to read The Boy Next Door. It sounded like a really cute story I mean, who wouldn't want to read about a couple. In high school, who are ice-skating partners, neighbors, and best friends??? I was all in.
But to my surprise, it just didn't work out for me. There was just too much teenage drama than I was expecting. Drama and secrets, holy crap lol. I'm usually ok with it but Maddy and Gabe just pushed it.
Gabe, you made a lot of mistakes as far as I read. You definitely lacked the respect you should have had for Maddy and your actions towards her were just too much.
Maddy, Maddy, Maddy. You were pretty cool at the beginning. But after a while you started to get under my skin.
I was really looking forward to this book. I hate that I lost the feeling for the characters. Boo… the only part that I really loved was the skating-world. It reminded me of when I use to skate and of course the movie "The cutting Edge". It was an awesome movie; definitely check it out if you haven't.
Related Posts