Little Monsters

by Kara Thomas
Published by Delacorte Press on July 25th 2017
Genres: contemporary, Horror, Mystery, Thriller, YA
Buy on Amazon-Buy on Barnes & Nobles-Buy on Book Depository
Goodreads

For fans of Pretty Little Liars, Little Monsters is a new psychological thriller, from the author of The Darkest Corners, about appearances versus reality and the power of manipulation amongst teenage girls.

Kacey is the new girl in Broken Falls. When she moved in with her father, she stepped into a brand-new life. A life with a stepbrother, a stepmother, and strangest of all, an adoring younger half sister.

Kacey's new life is eerily charming compared with the wild highs and lows of the old one she lived with her volatile mother. And everyone is so nice in Broken Falls—she's even been welcomed into a tight new circle of friends. Bailey and Jade invite her to do everything with them.

Which is why it's so odd when they start acting distant. And when they don't invite her to the biggest party of the year, it doesn't exactly feel like an accident.

But Kacey will never be able to ask, because Bailey never makes it home from that party. Suddenly, Broken Falls doesn't seem so welcoming after all—especially once everyone starts looking to the new girl for answers.

Kacey is about to learn some very important lessons: Sometimes appearances can be deceiving. Sometimes when you're the new girl, you shouldn't trust anyone.
Hi everyone!! thank-you so much for stopping by today.
Waiting On Wednesday is a weekly meme, hosted by Jill at Breaking the Spine which spotlights upcoming releases that we're eagerly anticipating.
And today we would like to talk about a book that we really, REALLY, can´t wait to read, that book is Little Monsters by Kara Thomas!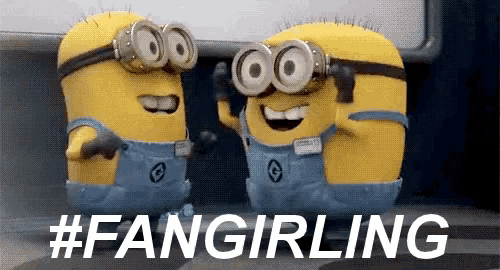 We love everything about this book.
We love the cover, we love the synopsis & the fact that some of our friends already read it and loved it🙌🙌🙌🙌🙌🙌🙌🙌🙌
We have been seeing a lot of amazing bloggers talking about this book on Twitter and it makes us want to read it even more! After reading the synopsis of Little Monsters we feel like we are really going to enjoy it! It sounds super intriguing and scary😱 😨 😰
AND I LOVE THOSE KIND OF BOOKS 😆
I swear whenever I read a thriller I can´t stop reading until I read the final page, I just need to know what happens next 😅 😂 🤣
We feel like there will be lots of twists and
WE LOVE TWISTS AHHHH IS IT JULY 25th ALREADY?!??!
Have you guys read about this book before? Are you planning to read it? Do you like thrillers?
Let us know in the comments below, we would love to hear your thoughts!
Rebeca xoxo
Related Posts