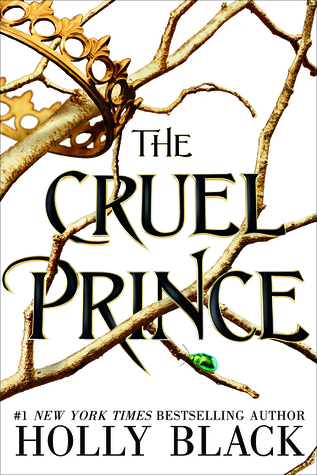 The Cruel Prince (The Folk of the Air, #1)

by Holly Black
Published by Little on January 2nd 2018
Genres: Fantasy, Young Adult Fiction
Pages: 384
Goodreads

Of course I want to be like them. They're beautiful as blades forged in some divine fire. They will live forever.




And Cardan is even more beautiful than the rest. I hate him more than all the others. I hate him so much that sometimes when I look at him, I can hardly breathe.

Jude was seven years old when her parents were murdered and she and her two sisters were stolen away to live in the treacherous High Court of Faerie. Ten years later, Jude wants nothing more than to belong there, despite her mortality. But many of the fey despise humans. Especially Prince Cardan, the youngest and wickedest son of the High King.

To win a place at the Court, she must defy him–and face the consequences.

In doing so, she becomes embroiled in palace intrigues and deceptions, discovering her own capacity for bloodshed. But as civil war threatens to drown the Courts of Faerie in violence, Jude will need to risk her life in a dangerous alliance to save her sisters, and Faerie itself.
Hi everyone!! thank-you so much for stopping by today.
Waiting On Wednesday is a weekly meme, hosted by Jill at Breaking the Spine which spotlights upcoming releases that we're eagerly anticipating.
Holly Black is the Queen of the Faerie world! Get ready to be mesmerized by the beauty that is Ms. Holly Black writing. If you haven't had the chance to read anything by this author make sure to add The Cruel Prince by Holly Black to your TBR.
If you never read anything about Faeries, give The Cruel Prince by Holly Black a try. Ms. Blacks have a marvelous way of telling a story, a way to grab you and make you fall into the most luxurious world build. If there's only one book that you can read in January 2018, make sure it's The Cruel Prince by Holly Black.
Have you guys heard about this book? What do you think? Let us know in the comments below! We would love to hear your thoughts,
Helena & Rebeca xoxo
Related Posts