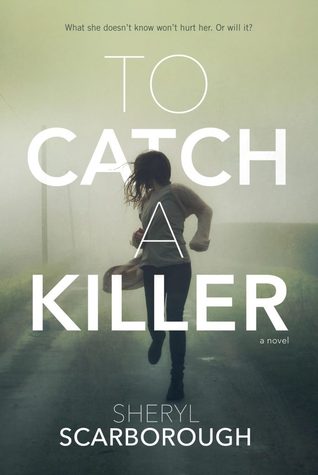 To Catch a Killer

by Sheryl Scarborough
Published by Tor Teen on February 7th 2017
Genres: contemporary, Mystery, Thriller, YA
Buy on Amazon
Goodreads

Erin Blake has one of those names. A name that, like Natalee Holloway or Elizabeth Smart, is inextricably linked to a grisly crime. As a toddler, Erin survived for three days alongside the corpse of her murdered mother, and the case—which remains unsolved—fascinated a nation. Her father's identity unknown, Erin was taken in by her mother's best friend and has become a relatively normal teen in spite of the looming questions about her past.

Fourteen years later, Erin is once again at the center of a brutal homicide when she finds the body of her biology teacher. When questioned by the police, Erin tells almost the whole truth, but never voices her suspicions that her mother's killer has struck again in order to protect the casework she's secretly doing on her own.

Inspired by her uncle, an FBI agent, Erin has ramped up her forensic hobby into a full-blown cold-case investigation. This new murder makes her certain she's close to the truth, but when all the evidence starts to point the authorities straight to Erin, she turns to her longtime crush (and fellow suspect) Journey Michaels to help her crack the case before it's too late.
Hi everyone!! thank-you so much for stopping by today.
Waiting On Wednesday is a weekly meme, hosted by Jill at Breaking the Spine which spotlights upcoming releases that we're eagerly anticipating.
Why I´m waiting
This book sounds absolutely A M A Z I N G and I´m super intrigued.
The last book I read about murders was Stalking Jack The Ripper, which was absolutely PERFECT AND WONDERFUL AND SUPER AMAZING; I remember now that after I finished reading it I was looking for something else to read, I wanted to read something with suspense and I feel that To Catch a Killer will be perfect.
This mystery story captured my attention right away. After reading the synopsis I´m dying to know who could be committing those murders!!!! I feel like I will really like this story, it sounds amazing in my opinion so *fingers crossed*
Becky <3
Related Posts