Warcross

by Marie Lu
Published by G.P. Putnam's Sons Books for Young on October 3rd 2017
Genres: Science Fiction, YA
Buy on Amazon-Buy on Barnes & Nobles-Buy on Book Depository
Goodreads

From #1 New York Times bestselling author Marie Lu—when a game called Warcross takes the world by storm, one girl hacks her way into its dangerous depths.

For the millions who log in every day, Warcross isn't just a game—it's a way of life. The obsession started ten years ago and its fan base now spans the globe, some eager to escape from reality and others hoping to make a profit. Struggling to make ends meet, teenage hacker Emika Chen works as a bounty hunter, tracking down players who bet on the game illegally. But the bounty hunting world is a competitive one, and survival has not been easy. Needing to make some quick cash, Emika takes a risk and hacks into the opening game of the international Warcross Championships—only to accidentally glitch herself into the action and become an overnight sensation.

Convinced she's going to be arrested, Emika is shocked when instead she gets a call from the game's creator, the elusive young billionaire Hideo Tanaka, with an irresistible offer. He needs a spy on the inside of this year's tournament in order to uncover a security problem . . . and he wants Emika for the job. With no time to lose, Emika's whisked off to Tokyo and thrust into a world of fame and fortune that she's only dreamed of. But soon her investigation uncovers a sinister plot, with major consequences for the entire Warcross empire.

In this sci-fi thriller, #1 New York Times bestselling author Marie Lu conjures an immersive, exhilarating world where choosing who to trust may be the biggest gamble of all.
Hi everyone!! thank-you so much for stopping by today.
Waiting On Wednesday is a weekly meme, hosted by Jill at Breaking the Spine which spotlights upcoming releases that we're eagerly anticipating.
Hello lovely people! We hope you guys are having an amazing day <3 For today´s WOW, we decided to pick one of our most anticipated books of the year… Warcross by Marie Lu!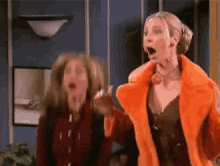 After we read the synopsis of Warcross we were like this…
The book sounds absolutely amazing, we absolutely loved the Legend trilogy and we really can´t wait to read this new book by Marie. We feel like we won´t be able to put the book down LOL I mean we are talking about Marie here!
Also the cover guys!!! It´s so colorful and we think it fits the book perfectly!
What do you guys think? Have you added Warcross to your TBR? Did you read the Legend trilogy?
Let us know in the comments below! We would love to hear your thoughts,
Rebeca & Helena xoxo
Related Posts