Alex, Approximately

Published by Simon Pulse on April 4th 2017
Genres: contemporary, Romance, YA
Format: Paperback
Buy on Amazon-Buy on Barnes & Nobles-Buy on Book Depository
Goodreads

The one guy Bailey Rydell can't stand is actually the boy of her dreams—she just doesn't know it yet.

Classic movie fan Bailey "Mink" Rydell has spent months crushing on a witty film geek she only knows online as Alex. Two coasts separate the teens until Bailey moves in with her dad, who lives in the same California surfing town as her online crush.

Faced with doubts (what if he's a creep in real life—or worse?), Bailey doesn't tell Alex she's moved to his hometown. Or that she's landed a job at the local tourist-trap museum. Or that she's being heckled daily by the irritatingly hot museum security guard, Porter Roth—a.k.a. her new archnemesis. But life is a whole lot messier than the movies, especially when Bailey discovers that tricky fine line between hate, love, and whatever it is she's starting to feel for Porter.

And as the summer months go by, Bailey must choose whether to cling to a dreamy online fantasy in Alex or take a risk on an imperfect reality with Porter. The choice is both simpler and more complicated than she realizes, because Porter Roth is hiding a secret of his own: Porter is Alex…Approximately.
Hello everyone😊 How are you? Thank you so much for stoping by today it really means a lot❤️ What are you guys reading? What's the last Contemporary book you read? Ooops sorry for all the questions😂but seriously what are you reading? 😂
Today I'm going to share my thoughts about Alex, Approximately by Jenn Bennett who, I have to say, is now one of my favorite contemporary authors❤️😎🙌
I seriously don't know how to start this review so I'm just going to start with a GIF that I think represents how I feel about this book…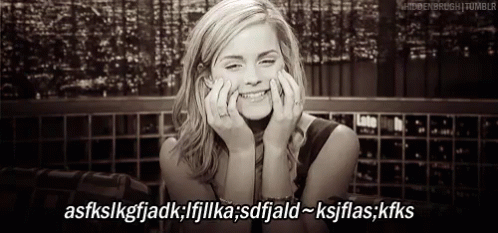 I read Alex, Approximately last month because one of my friends told me I should definitely read it and guess what? I LOVED THIS BOOK WITH ALL MY HEART ❤️❤️❤️❤️❤️and if you haven't read it yet, you should definitely change that asap!
This story is swoony,funny and did I say swoony?!?!
A small synopsis…
Bailey loves classic films and loves to talk about them with her friend Alex. Now she doesn't know Alex but she has this connection with him that she likes, plus she loves that she can talk about her favorite things and about her life with him, and she's kind of falling in love with him too.
Then she moves with her father who lives in California, where Alex lives but Bailey doesn't tell Alex she's there. Then she meets this super cute guy at her new job at the museum, his name is Porter and he's annoying sometimes… but super handsome😆💕❤️
* ALL THE HEARTS*
Bailey then finds herself falling for two guys… who will she pick?!?😱😱
Don't worry, Alex and Porter are the same person 😉😍❤️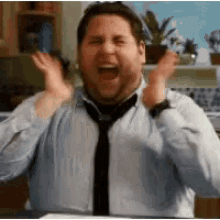 When I first read the synopsis of Alex, Approximately I immediately added it to my TBR, I knew I had to read it, it sounded like something I would definitely enjoy and I did. This story was super special, cute, swoony, amazing, perfect, awesome…. I JUST LOVED IT❤️I feel bad that it took me all this time to finally read this book but at the same time I'm happy I finally read it, it was worth it❤️
I fell in love with the idea of them already knowing each other from the internet and then to see each other in real life and NOT knowing it's them?!?! I was like "BAILEY! It's him, HE IS ALEX!!" during almost all the story😂😆❤️💕🙌
Porter and Bailey are perfect for each other. We could see the chemistry between them whenever they talked to each other and I just LOVED and laughed a lot when Porter first met Bailey at the museum. It was hilarious, but I also felt bad for Bailey and didn't like Porter for about 2 seconds😉😆 I really liked how both supported each other, they were just SO PERFECT together!!!
If you love swoony contemporary love stories, then I highly recommend you to read Alex, Approximately⭐️⭐️⭐️⭐️⭐️❤️❤️❤️❤️❤️
Have you guys read this book? Are you planning to read it? What's your favorite contemporary book? Please let me know in the comments below, I would love to hear your thoughts❤️
Rebeca ❤️
Author Bio

Jenn Bennett is an award-winning author of young adult contemporary romance books, including: Alex, Approximately; The Anatomical Shape of a Heart (aka Night Owls in the U.K.); and Starry Eyes. She also writes romance and urban fantasy for adults (the Roaring Twenties and Arcadia Bell series). Her books have earned multiple starred reviews, won the Romance Writers of America's prestigious RITA® Award, garnered two Reviewers' Choice awards and a Seal of Excellence from RT Book Reviews, and been included on Publishers Weekly Best Books annual list. She lives near Atlanta with one husband and two dogs.
Website – Twitter – Facebook – Instagram
Related Posts