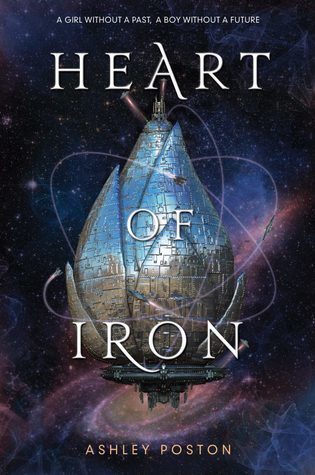 Heart of Iron

by Ashley Poston
Published by Blazer + Bray on February 27th 2018
Genres: contemporary, Friendship, Love, Science Fiction, YA
Format: ARC
Buy on Amazon-Buy on Barnes & Nobles-Buy on Book Depository
Goodreads

Seventeen-year-old Ana is a scoundrel by nurture and an outlaw by nature. Found as a child drifting through space with a sentient android called D09, Ana was saved by a fearsome space captain and the grizzled crew she now calls family. But D09—one of the last remaining illegal Metals—has been glitching, and Ana will stop at nothing to find a way to fix him.

Ana's desperate effort to save D09 leads her on a quest to steal the coordinates to a lost ship that could offer all the answers. But at the last moment, a spoiled Ironblood boy beats Ana to her prize. He has his own reasons for taking the coordinates, and he doesn't care what he'll sacrifice to keep them.

When everything goes wrong, she and the Ironblood end up as fugitives on the run. Now their entire kingdom is after them—and the coordinates—and not everyone wants them captured alive.

What they find in a lost corner of the universe will change all their lives—and unearth dangerous secrets. But when a darkness from Ana's past returns, she must face an impossible choice: does she protect a kingdom that wants her dead or save the Metal boy she loves?
Hello lovely people, how are you? I hope you are all having an amazing and wonderful day❤️ What are you guys reading? I know I ALWAYS ask this question but I'm always intrigued 😂 I want to discover some new books so, what's the last five ⭐️ ⭐️ ⭐️ ⭐️ ⭐️ book you read? Please let me know in the comments below📚


Today I'm going to share my thoughts about Heart of Iron by Ashley Poston with you lovely people. And this book is the kind of book that once you finish reading it, you won't be able to find enough words to describe it. But I'll try my best to tell you all my thoughts about this book, SPOILER ALERT: IT WAS AMAZING.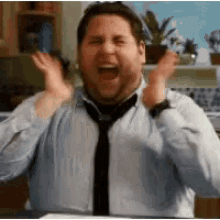 This book was amazing in so many ways that I just don't know where to begin. First the cover of this book is stunning, it's so beautiful and I just can't stop staring at it *pets book* I just LOVE it with all my heart, it fits the book perfectly and have I mentioned how much I love it? Because I LOVE IT! 😍 ❤️⭐️⭐️⭐️⭐️⭐️💕
Ashley Poston's writing style won't let you put the book down once you start to read it. 😍
Seriously, it's so good and it made me feel as if I were part of the story. Once I started to read it I was transported into this world with kingdoms, ships , royals, metals and outlaws, that you would definitely want to be friends with because of how amazing and brave they are.
The characters of this book are PERFECT and UNIQUE and I just love them with all my heart. If you ask me who's my favorite character I wouldn't be able to name just one, because they all are.  Ana is someone that I totally admire. Her heart is too big, she risks her life to save the ones she loves, she is brave and smart and has a past that definitely changed her life, but not just her but the ones that are part of her life as well.  DO9 is the kind of character that will make you laugh when you least expect it & swoon😍❤️💕 he is super smart, brave and loves Ana 😭❤️  Robb and Jax ❤️ 💕  ALL THE HEARTS. They PERFECT, I just love how they act toward each other. In other words, the characters of this book will definitely have a special place in your heart after you read it, I really can't wait to read more about them!
This book have all the things I love in a book: epic twists, secrets, action, royals and action, it was amazing from beginning to end and I really, REALLY can't wait for the next one 📖
Have you guys heard about this book before? Are you planning to read it? Please let me know in the comments below, I would love to hear your thoughts 😊
Rebeca xo
Author Biography
Ashley Poston's is a part-time author and full-time fangirl. She was born in rural South Carolina, where you can see the stars impossibly well…
Website – Twitter – Goodreads
Related Posts